16 Prospecting Tips I Learned From Ray Higdon.
Having trouble generating leads for your MLM opportunity? Ray Higdon is a superstar in the network marketing and multi-level marketing world. I recently listened to one of his webinars about prospecting and wanted to share some of his top tips. Here goes:
1.  Stop trying to close everyone you talk to. First see if they are open to what you are offering. Be ok with "no" – Ray uses the example of a waiter offering you a piece of pie. If you don't want the pie, they don't care. That is the attitude you need to have with your opportunity. Don't take it personally if they don't want what you are promoting. Your energy comes across if you want to "sign them up" at all costs.
2.  It is more natural to lead with the product than to lead with your opportunity. There are more people who are open to buying a product than who are interested in starting a business.
3.  Ask them where they need help. Then you can position what you are offering to solve their problem.
4.  Talk about your MLM training. If your prospect's problem is they can't get leads, let them know about the great training available through your MLM business opportunity and how that can solve their problem.
5.  Have multiple avenues for making money. If they are already in a MLM company or just don't want to join your particular company, ask them how they are doing at generating leads online. Chances are they need help. My Lead System Pro (MLSP) is a great affiliate marketing system that is geared towards helping online businesses get leads. If you haven't heard of them, check out our review here.
6.  Position your opportunity as training. Very few people have resistance to training while they do to a "business opportunity". My Lead System Pro has a massive training library, earn an affiliate commission by directing them to MLSP.  Check out our blogpost on Affiliate Marketing.
7.  Hold your posture. This means have a belief in your MLM that requires no external approval. If someone questions your business or MLM in general, your reaction should be similar to someone questioning whether electricity works. Your belief should be so strong that no negativity can move you off your mark. If someone is negative, ask them "Do you know someone who WOULD be open to making extra money if we showed them step by step how to do it?" Sometimes that is all it takes for them to become interested.
8.  3 steps to success – (1) generate a lead, (2) connect with the lead, and (3) determine their need.
9.  Don't be afraid to talk about your product. Even to other multi-level marketers. Lots of people drink shakes, clean their house, etc., and use products that are sold through MLM opportunities. Just because someone is in another MLM doesn't mean they wouldn't be interested in buying your product.
10.  Focus on their need and not your quota. If you do that, you will naturally meet your quota. If your "deal" is not a fit for them, not a big deal, don't be weird about it. See number 1 above.
11.  Perfect Person Attraction Formula. Figure out who your target market is (who you are trying to attract) and figure out what their problem is. Offer them a solution to their problem.
12.  Watch webinars or read articles and share what you've learned. Invest, learn, teach. Don't just be a consumer of information. To get followers, be worthy of following.  Ray Higdon has lots of great training, see the link at the bottom of this post for one of his best.
13.  Don't be a pitch person. People who just post on Facebook over and over about their product or opportunity come across as pitch people. People go to social media to consume information, not to buy. Raise curiosity about your product or opportunity without putting the name of the company out there.
14.  Read the book "Go for No".
15.  Add a p.s. line to your blogposts. Ray has had good success with adding a p.s. line on his blogposts related to MLSP, something along the lines of "This online system helps me generate leads, click here unless you already have too many leads."
16.  Invest in yourself. Attend webinars, buy books and videos, absorb as much information as you can. As we said in number 12 above – invest, learn, teach. Become the person that people want to follow.
Want to learn more? You will receive massive value from this training by Ray Higdon (click on the picture below, it will ask for your name and email address and then give you immediate access to the training you need!):
RECRUIT MORE - EARN MORE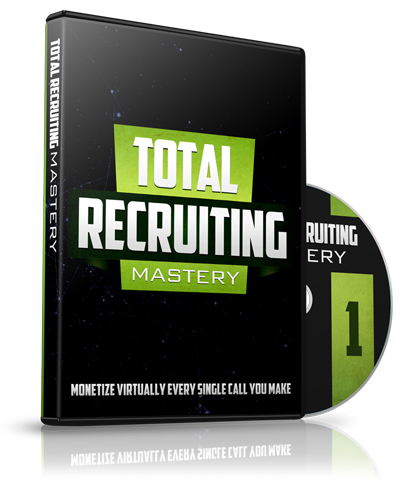 FREE Training: How a 7-Figure Earner made his first $100,019.32 with his Online Business - Prospecting Secrets Revealed!
p.s. This online system helps me generate leads, click here unless you already have too many leads.
Tired of the frustration when it comes to marketing your home business? If you're hurting for leads, but don't have a fortune to spend on the training to learn how to get leads…then you've got to see this…
You may not know it but there are actually weekly training webinars from six and seven figure earners where they give up their best secrets and techniques.
These are no-holds barred, PURE MEAT and NO FLUFF webinars that will have you profiting faster than you can believe. Oh yeah…and they're FREE!...
ENTER YOUR BEST EMAIL FOR FREE ACCESS: