Inside Secrets of My Lead System Pro (MLSP) – An Honest Review
What is My Lead System Pro, also known as MLSP? It is an affiliate program that teaches network marketers attraction marketing. Think of it as your one-stop shop for marketing your business, whether it is a brick and mortar store or an internet business opportunity.
MLSP has two levels, University level and Mastery level. On the University level you have access to huge amounts of training materials. On the Mastery level you get those training materials and a whole lot more, see below.
What is included in an MLSP membership?
Here are just a few of the benefits of joining MLSP:
A dedicated website for your blog, including hosting. No experience blogging? No problem! They have training for that. They also have a simple site you can set up in 6 clicks.
Customer Relationship Manager – this alone would cost you hundreds of dollars a month if purchased separately
Funnelizer – pre-built capture pages to attract leads
MLSP Campaigns – MLSP products that you can give away to prospects
MLSP Profit Campaigns – MLSP products you can sell for 100% profit
MLSP Product Campaigns – MLSP leader-created products you can sell for 30% profit
MLSP System Campaigns – free training that you can give away to prospects to build your lead list or MLM
Autoresponders
Daily wake-up call podcasts
Weekly Wednesday training webinars that you can share with prospects
Weekly bonus training for newbies
Training, training and more training (many of these categories have multiple trainings). The training library grows all the time.
Attraction Marketing
Target Market, Branding & Creating Content
Vision, Meditation and Mindset
System Campaigns Training
List Management and Customer Development
Customer Relationship Manager
Daily Method of Operation
Social Media Networking and Prospecting
Video Marketing and Facebook Live
Blogging
Facebook Paid Ads – Beginner
Instagram
Twitter
Facebook Marketing
Facebook Live
Facebook Paid Ads – Intermediate
Facebook Mobile Leads
Facebook Video Ads
Retargeting Pixels and Tracking
Facebook Messenger Marketing
Twitter Marketing
Periscope by Twitter
Pinterest
Instagram
Snapchat
YouTube Marketing
MLSP Sites (training on setting up your blog)
Blogging
Creating Amazing Looking Content
Create My First E-Book
Storytelling for Profit
Video Marketing
Funnelizer
Copywriting Mastery
Make Money Hosting Webinars
Automated Webinars
Search Engine Optimization
Keyword Research
Outsourcing
Creating a Coaching Revenue Stream
Success in MLM
Call Your Prospects Today
Get Leads Today
Prospecting Strangers
Pay Per View (PPV)
Banner Advertising
Google +
Meet Up Groups
How Does It Work?
Simple, sign up for a  free trial  and take a look around at everything that is available with a membership. If you like it, continue, and if it's not for you it's no problem, just cancel.
Does it work? Can you make money?
Yes, if you work it. Just like everything else in this life, success doesn't just happen. You make it happen. The program is based on Attraction Marketing, which takes time and consistency. Watch the training, do the steps, and results will follow. Become a top earner in your network marketing business.
Can you do it if you aren't computer savvy? Is it easy to set up?
Yes, there are step-by-step instructions for everything. I'm like a monkey in a space ship when it comes to the internet, and I can do it with no problem.
What if you need help with using MSLP with your business opportunity?
You have the ability to hire a coach. These coaches are successful internet marketers with proven results. There is also a very active private Facebook MLSP Fanpage where you can post questions to the MyLeadSystemPro community.
What if my prospect is already in a multi-level marketing company that they like?
Score. You can make money from people who are already in other multi-level business opportunities, just ask them if they are having success getting leads. As mentioned above, MLSP is an affiliate program, you can make money by referring other people who join MLSP. For every month they maintain a membership, you get paid. Bam! The training available is all geared to getting leads that can be converted to sales.
Do you have to be a network marketer to get any benefit from My Lead System Pro?
No, every business relies on getting leads to convert to customers. Any business or profession can benefit from it.
How can I get leads with My System Lead Pro?
Easy. Pick one of the trainings and master it. Want to do social network marketing on Facebook? They have training on that. Want to make money with Instagram? They have training for that. Just check out the list of trainings above, each and every one is so that you can get leads online.
They teach you how to brand yourself. Instead of marketing your MLM business opportunity, you learn how to brand yourself. Nobody can ever take that away, even if your MLM disappears (many do not last, unfortunately).
Is MLSP available to people in other countries?
Yes! If you have an internet connection you can join MLSP:
THE TOP EARNER FRAMEWORK?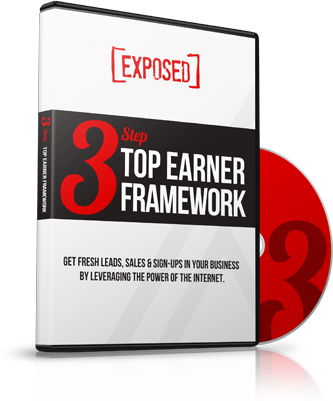 FINALLY Unlock the 3-Step Framework and Learn How to Get Fresh Leads, Sales & Sign-Ups in YOUR Business Leveraging the Power of the Internet.
How much does it cost?
At the time this post was written, there is a 30-day risk free trial.  The cost of University level is $49.97 per month and the cost of Mastery level is $149.97 per month. I have to say I have been blown away by all the value of a membership. If you had to purchase all of the tools that are available just for your blog, you would pay hundreds (or maybe even thousands) of dollars a month. It is amazing.
If you are not sure, take the free trial  and try it out, you have nothing to lose.   Click here for an amazingly valuable membership. There is no long-term obligation, you can cancel at any time.
How can you join My Lead System Pro?
Still not sure?  Sign up for one of our free webinars to get an idea of what MyLeadSystemPro is all about:
FREE LIVE TRAINING THIS WED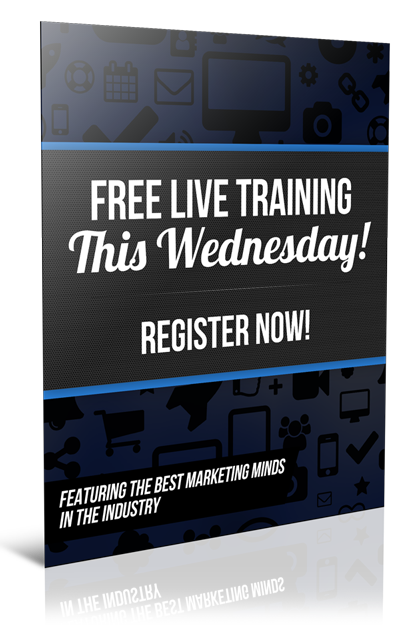 LIVE webinar with a 6-Figure Earner this Wednesday! Get strategies to help YOU get more leads & Profit in YOUR Business