Herbalife Review – What is Herbalife and Are They a Good MLM Opportunity?
Thinking about Herbalife as a business but can't decide?
Our rating:  3 out of 5 stars
If so, find out for yourself the history of Herbalife before you decide to be a distributor.
Mark Hughes created Herbalife in 1980 and ironically (since it is a health company) died from mixing alcohol with a toxic level of antidepressants just before turning 45 according to Wikipedia.
Through wonderful management, the company has continued growing and become one of the most admired businesses in the category of weight loss, and has also become a significant part of the health food industry now for over thirty years.
Herbs, vitamins, prepackaged food, weight management products, protein shakes, and protein bars are among the many products the company sells, either by affiliates or distributors, and it is a multi-level marketing business.
The core products are:
Formula 1 Healthy Meal Nutritional Shake Mix
Formula 2 Multivitamin
Formula 3 Cell Activator
While the products are sold through distributors, they are also available on Amazon, which is a complaint by some distributors, as Amazon is a mighty competitor.
Here's a list of all of their product categories:
If being an affiliate or distributor interests you, get in touch with a local distributor to sell Herbalife products at wholesale or retail, or you can fill out a form on the Herbalife website and someone will contact you.
When you become a representative of Herbalife, you have to buy the "International Business Pack" at a cost of $94.00 (as of the date of this post).  Here's what is included in the pack:
Herbalife Business Pack contains:
Formula 1 – Nutritional Shake Mix
Afresh Energy Drink Mix
Button – Lose Weight Now Ask me How
Literature Books – 1,2,3 and 4
Brochure – Your first 72 hours
Literature – Product Information Guide
Literature – Presentation Book
DVD – Getting Started Personalize your program
DVD – Design Your Life
Literature – Distribution Application Form
4 Sided Spoon
Discounted Price List
To get started, you will need to purchase products, use them yourself, and market them to other customers so you can earn a commission.  These requirements aren't unusual in the MLM industry. Plenty of the network marketing firms set minimum requirements in order to be able to remain active in the company and earn commissions, but that is not a requirement here, there are no monthly minimums.
An Herbalife business that is profitable can be established in numerous ways. You can just sell the retail and wholesale products, but if you want to earn more money, you have to recruit others to sell the exact same products. You make a small percentage off what they sell.
What you can't do is just recruit and not sell products. That's what keeps Herbalife from becoming an illegal pyramid scheme.
As with any MLM business the trick to earning money passively from other distributors is to build a large network, the larger the network the larger the check.
You and your team can then either retail or wholesale products. Enrolling a huge downline of successful distributors is the secret to success. Sound familiar? That's how multi-level marketing companies work.
You can earn a little commission for each of your team member's sales and many little commissions can add up fast.
While there are no "required purchases" other than the initial Distributor kit known as the International Business Pack referenced above, many distributors elect to get an additional stockpile of products to have available for sales and sampling.
Distributors can purchase products at a discount, which is typically 25%. This can increase up to a maximum of 50% based on higher sales amounts.
The idea is to simply pass out product samples, then follow up to take retail orders and see whether your prospect may be interested in becoming more knowledgeable about the income opportunity.
The bottom line is Herbalife is a company that has been in business for a lot of years. They're a steady multi-national business with over one billion in sales per year.
A few affiliates are earning in the six figures and others are making a cozy part-time wage, though a great many won't make enough to compensate for business costs. According to Herbalife.com:
"The majority of Distributors join simply to receive a discount on Herbalife® products. As a result, nearly 86% of U.S. Distributorship (399,673) did not receive any earnings from Herbalife."
Take a look at Herbalife's Statement of Average Gross Compensation 2016:
Reviews of the company are all over the board, presumably depending on the success of the marketer.  This is why we only give it 3 stars.
www.consumeraffairs.com gives it a 2.3 out of 5 stars.
www.dietspotlight.com gives it a 3.3 out of 5 stars.
www.amazon.com gives it 4.2 out of 5 stars (but this likely is just the products, not the business).
The difference is marketing. Like any business, marketing is what fuels sales of goods and services and building a moneymaking Herbalife business isn't an exception.
You need to master sales and marketing if you really wish to make serious cash in any home-based business.
With that noted, maybe one of the first things you need to do before getting too immersed into the company is to find out more about the various marketing options available to you.  As an example, paid advertising models and web based attraction marketing systems.
To learn how to have massive success in multi-level marketing, sign up for some training with six-figure marketers:
6-FIGURE RESIDUAL INCOME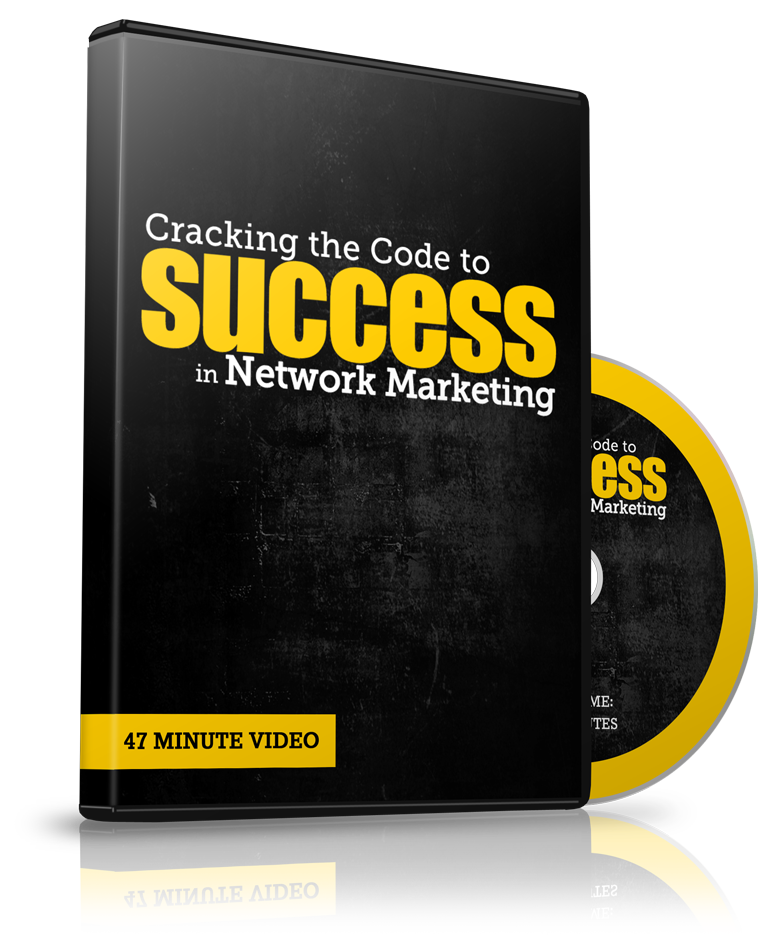 FREE TRAINING: 25+ year MLM vet wants to give you the 17 irrefutable laws to build a 6-Figure Residual in YOUR company.
Tired of the frustration when it comes to marketing your home business? If you're hurting for leads, but don't have a fortune to spend on the training to learn how to get leads…then you've got to see this…
You may not know it but there are actually weekly training webinars from six and seven figure earners where they give up their best secrets and techniques.
These are no-holds barred, PURE MEAT and NO FLUFF webinars that will have you profiting faster than you can believe. Oh yeah…and they're FREE!...
ENTER YOUR BEST EMAIL FOR FREE ACCESS: