The Next Wave of Social Network Marketing
One of the most popular and profit-making ways to earn income online is by using social network marketing.  Many people are making thousands of dollars a month using this strategy, but plenty more are not making any money at all.
If you haven't started taking part the social media marketing frenzy yet, there are a number of things that you really should know before you enter into this competitive marketplace.
Social Network Marketing Techniques
One of the first things you need to do is to take a look at what the competition is doing on social media sites.  Find out what they're doing. You'll find a considerable number of names turning up over and over – those are the successful people who you should be following.
Social networking is the same as cultivating friendships off-line, you stay in contact and you spend time with people online and find out more about them.
Unlike a stand-alone web site where people come to see what you have, it's actually about interaction on a consistent basis. The word "social" means exactly that.
When you choose to enter the arena of social networking, you've got to build your brand, let people get to know and like you, and most importantly trust you.
When you first start social networking, no one knows who you are, so you have to build your web personality. Don't mix your personal life with your business life.  When starting social networking on Facebook you should make a separate page for your business, and keep personal and business fully separate. Footage of you at a party with a beer in your hand, and comments from your pals about how great the party was, isn't going to impress anybody if those posts are on the same feed with your business promotions.
Not many people will purchase something from you or join your team if they suspect that all you do is party every night. The key is, keep your business and private life separate, brand yourself on your business site as the person people want to learn from and look to for advice.
Always show your face and ensure you are smiling! You'll never achieve success if you hide behind an impersonal avatar, or post an image of your dog instead of your face!
If people like what you write, like what you are saying, then they will naturally want to know more about you. When you're marketing your business on social media sites you have to be careful not to make public too much, remember you have got to keep your business personality and your personal life totally separate, as you will end up pointlessly wasting time talking to people about irrelevant things. Remember this is your business, you can chit chat with friends over on your personal page when you are not working.
The Key is to master the science and art of social network marketing for online Multi-Level Marketing lead generation. Think attraction marketing (check out our post on Attraction Marketing).
Think leads. Think branding.
Think about "building a business" not just a downline.
When you get to know the way to do it properly, you will be able to create enough leads on demand to have a successful business and pocket thousands of dollars in commissions.  Enroll lots of folks in your MLM by simply having a system that promotes a huge online social network marketing lead generation strategy. You'll find out more by following this link.
Do you need help with marketing on Facebook?  Check out this social network marketing training (click on the picture below, it will ask for your name and email address for immediate free access to the training you need)!

GET FREE LEADS WITH FACEBOOK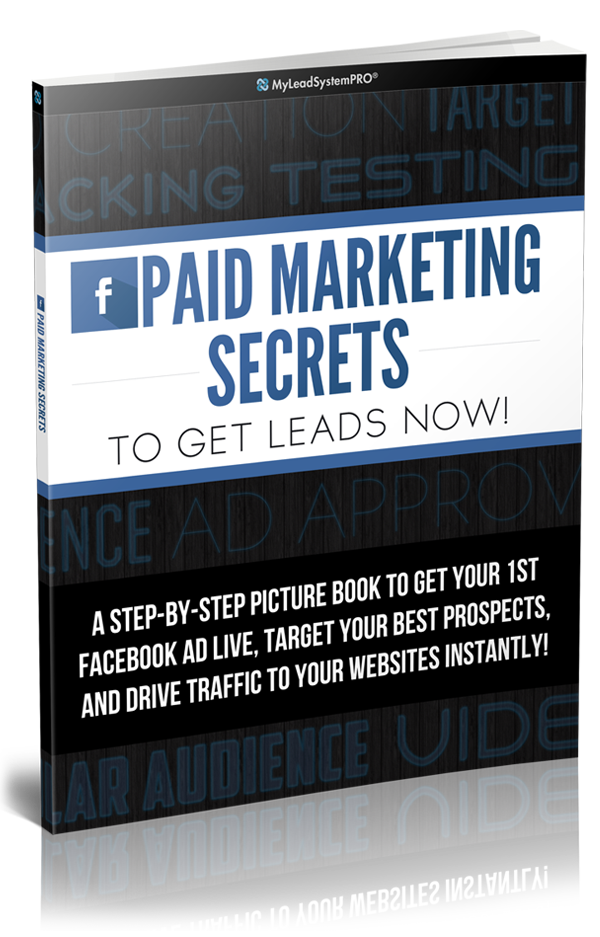 FREE Download: INSTANT ACCESS to a 21-Page PDF Report! Get Fresh Leads & Make More Sales via FaceBook starting TODAY
Tired of the frustration when it comes to marketing your home business? If you're hurting for leads, but don't have a fortune to spend on the training to learn how to get leads…then you've got to see this…
You may not know it but there are actually weekly training webinars from six and seven figure earners where they give up their best secrets and techniques.
These are no-holds barred, PURE MEAT and NO FLUFF webinars that will have you profiting faster than you can believe. Oh yeah…and they're FREE!...
ENTER YOUR BEST EMAIL FOR FREE ACCESS: